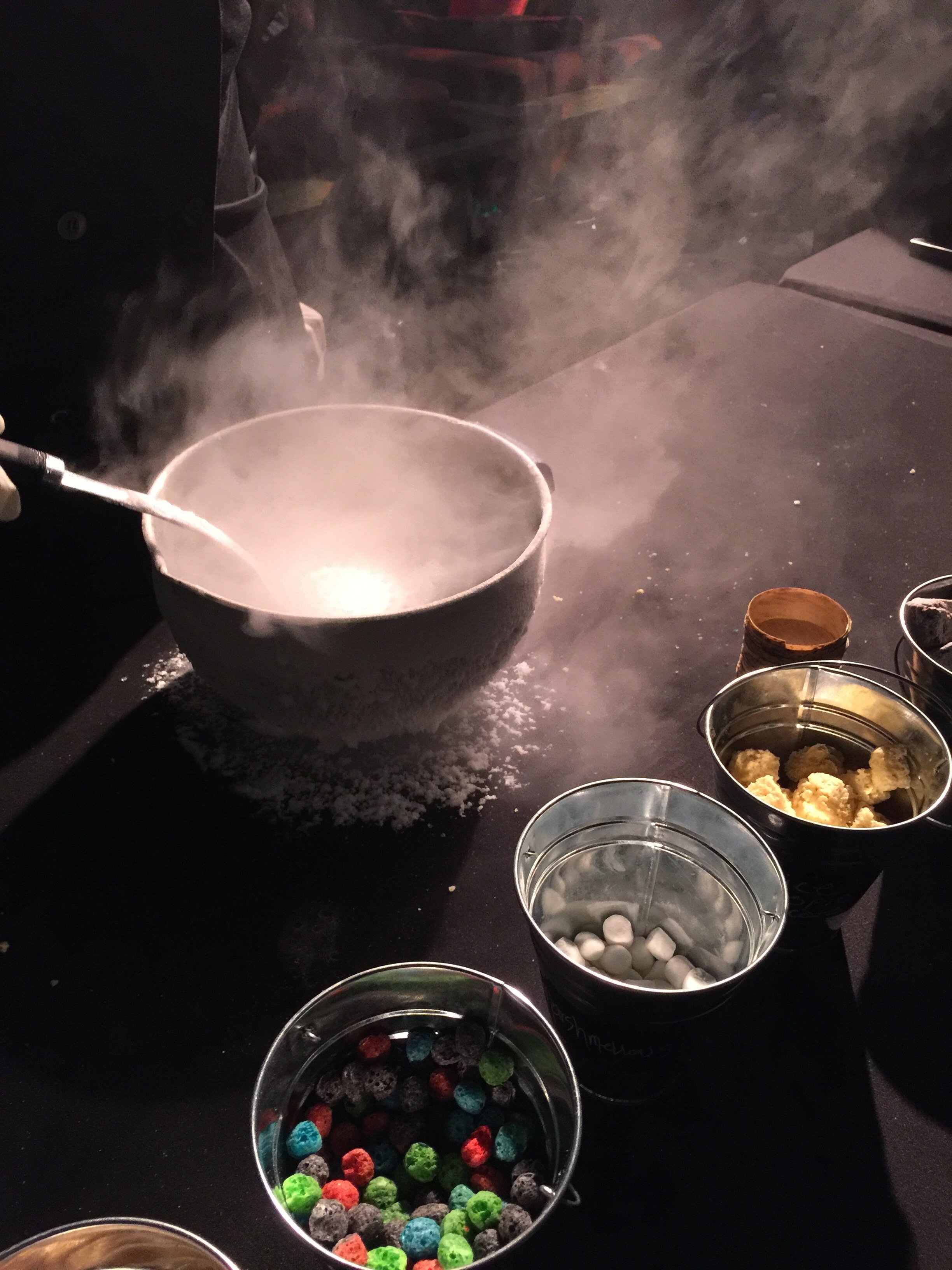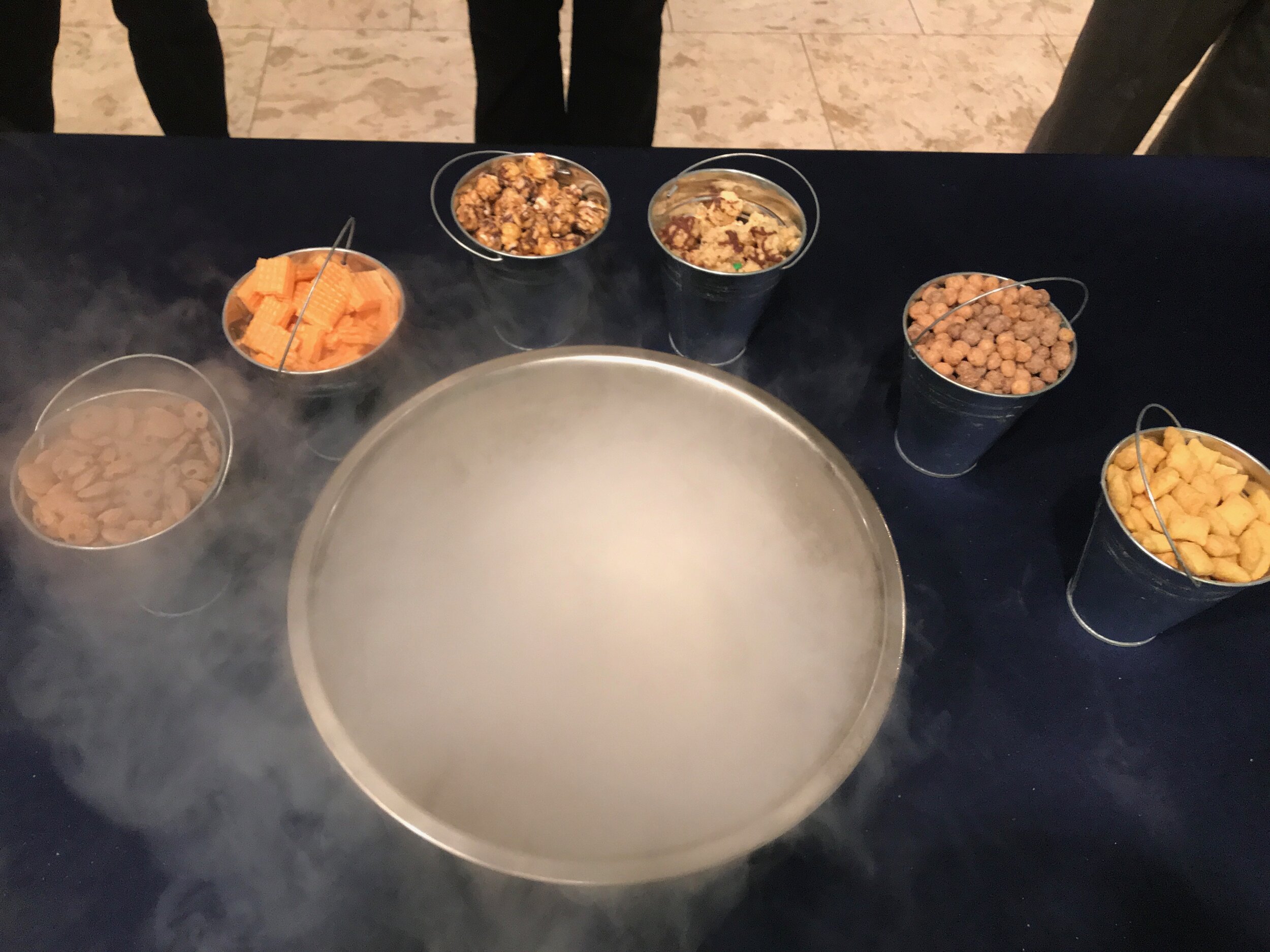 Dragons Breath
We freeze rice crispy treats on a bamboo stick with liquid nitrogen so when you take a bite you breath out "dragon-like" smoke". Fun for adults as much as it is for children. Our Liquid Nitrogen Rice Crispy Treats are the best producer of smoke. Liquid Nitrogen Popcorn also works well along with sugar wafers. We mostly use Liquid Nitrogen Rice Crispy Treats because they work the best. Super fun interactive dessert for corporate events, trade shows as a traffic builder, wedding reception, bar and bat mitzvah, holiday parties or winter wonderland themed events.
Fun 4 Events Los Angeles rentals dragons breath for holiday party, Christmas party, halloween party, NYE party, New Years Event Party, Corporate, Corporate Activation, brand corporate brand brand activation, wedding, bar mitzvah bat mitzvah, premier party, wrap party, birthday party, anniversary, grand opening, any event where you want to have fun and create a memorable viral experience.
We are based in Southern California, in the Los Angeles Area and service San Diego, Santa Barbara, Orange County, Las Vegas, Phoenix, San Francisco, Napa, Sacramento, Denver, Seattle, Portland, Chicago, Boston, Dallas, Austin, Houston, Miami, Orlando, New York (NYC) and everywhere else in the United States. We will travel.