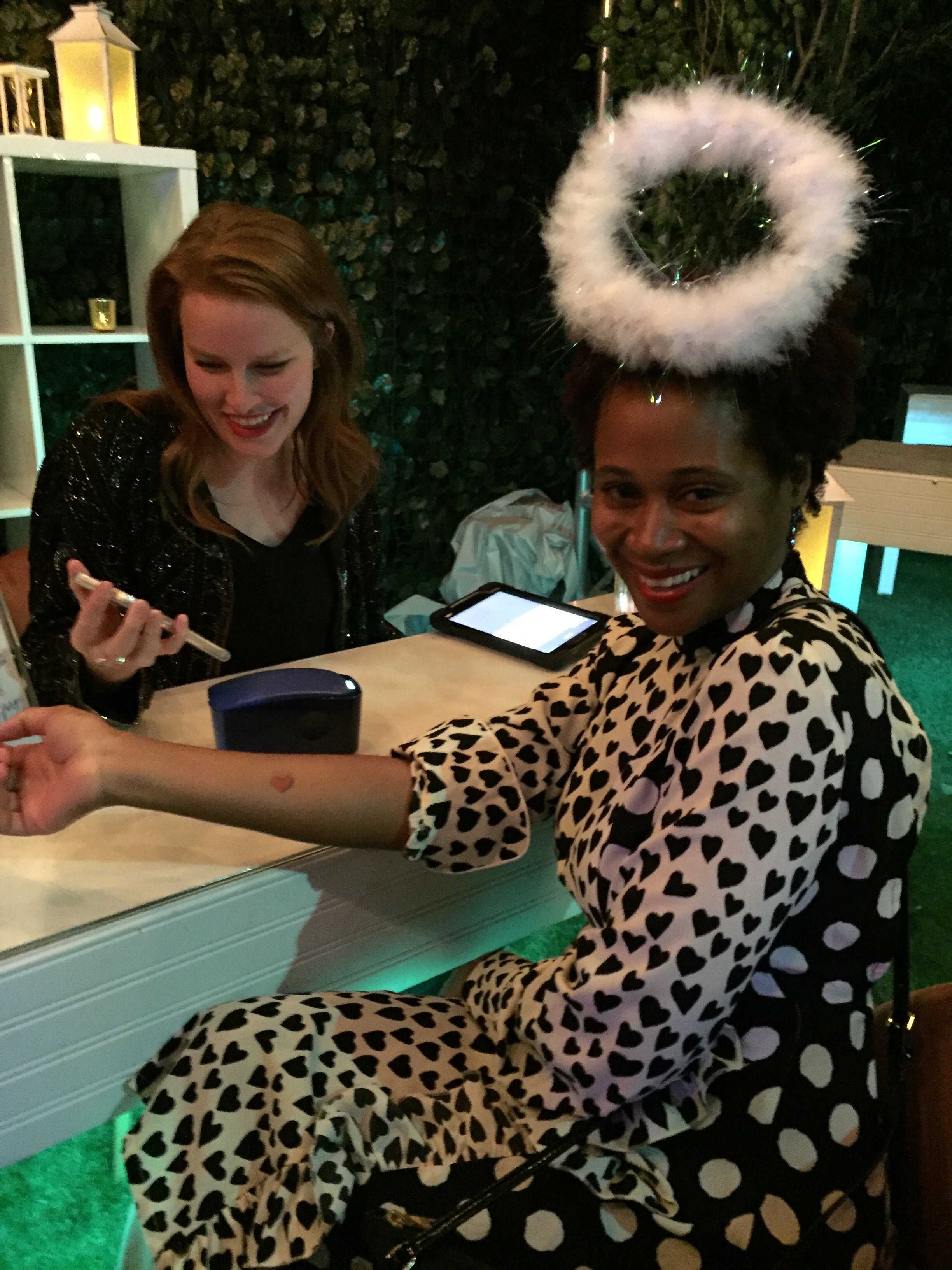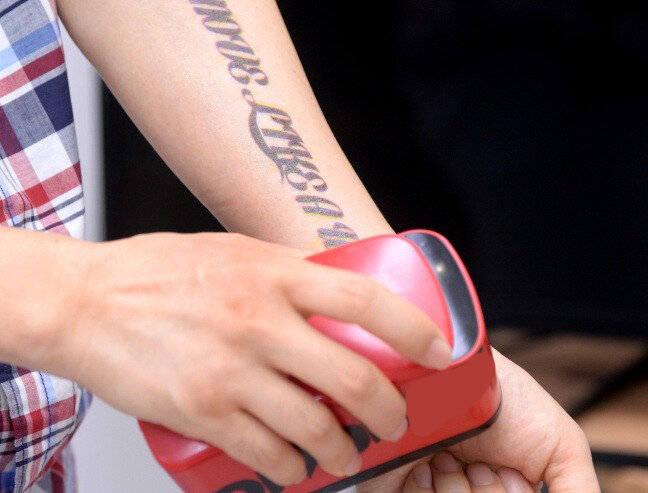 Temporary tattoo printer activation
Our Temporary Brand Tattoo Printer was on Michael Cerbelli's Hot List for 2019. If you catch one of his touring shows you will see our Temporary Tattoo Printer.
You don't need to commit to a permanent tattoo with one of our favorite experiences, the temporary tattoo printer. Guests can design their own tattoo or choose from one of our existing uploads for an instant, full color, temporary tattoo (lasts for 1-3 days, removable with soap and water). Fun 4 Events Los Angeles Temporary Tattoo Printer is perfect for a brand activation, interactive experience, logos, corporate events. Some of the photos in the gallery were taken at SXSW at the Amazon Lounge for Entertainment Weekly.
Great for holiday party, Christmas party, halloween party, NYE party, New Years Event Party, Corporate, Corporate Activation, brand corporate brand brand activation, wedding, bar mitzvah bat mitzvah, premier party, wrap party, birthday party, anniversary, grand opening, any event where you want to have fun and create a memorable viral experience.
We are based in Southern California, in the Los Angeles Area and service San Diego, Santa Barbara, Orange County, Las Vegas, Phoenix, San Francisco, Napa, Sacramento, Denver, Seattle, Portland, Chicago, Boston, Dallas, Austin, Houston, Miami, Orlando, New York (NYC) and everywhere else in the United States. We will travel.